Hemp & CBD Treatment Has Come To Cincinnati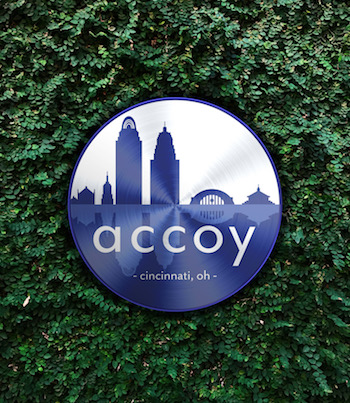 Our team at Accoy Health wants to provide the Cincinnati community with a reliable way to access CBD products, but also to empower them with awareness about how CBD works and what makes it genuinely effective. Below are some frequently asked questions about CBD products, as well as a quick explanation of the science behind CBD!
Just fill out the short form below to contact us with any questions you have!
FAQs About CBD
What Is Cannabidiol (CBD)?
CBD is one of the many compounds produced in the flowers and leaves of the hemp plant. It is non-psychoactive, and acts on the body's endocannabinoid system, which results in physical changes that can result in relief from pain and inflammation. Recent scientific exploration supports the fact that CBD products have a positive influence on the body.


What Does It Mean To Be Third Party Tested?
All of our products at Accoy Health are third party tested, but what exactly does that mean? It's important not to take a company's word that their CBD oil, CBD gummies, or other products are totally free of contaminants. We make sure to bring only the purest products to our Cincinnati community by having an accredited third party test for the safety, quality, and potency of each CBD product.
More Questions About CBD? Reach Out To Us!
Accoy Health is committed to providing Cincinnati with a hemp marketplace that furnishes only the highest-quality products in a friendly, community-friendly environment. Talk to our team and learn how CBD oil can help you relieve old pains and discover new energy. We're happy to help!
Just fill out the short form below to reach out to us with any questions.